Rachio's 3.2 app update released today, and we wanted to show off what's new!
The Up Next cards were revamped and can now be tapped for more information! Check out what zones will be running in your schedule, or see why a run is getting skipped due to weather, all straight from the Home screen.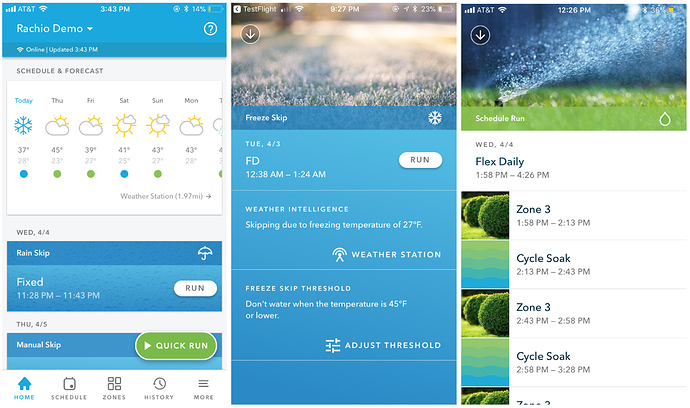 Our new Delay Between Zones feature was added to improve the experience for our customers on wells or pumps. To use this feature, you must first enable a well or pump start relay in your controller settings. This will enable the Delay Between Zones feature in the Cycle and Soak section of a schedule!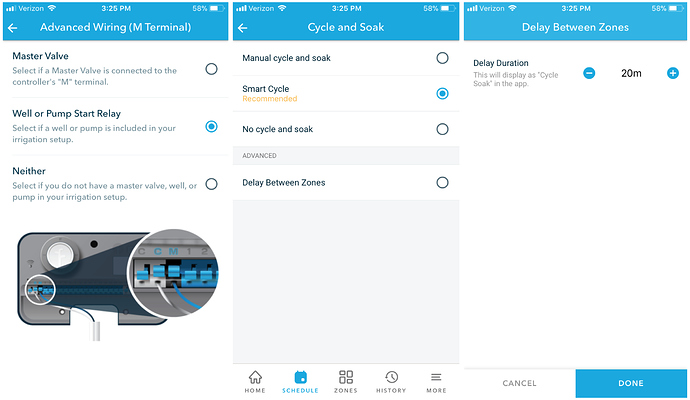 Some other smaller updates…
The Quick Run button was changed to make it easier for users to discover.
Transferring settings from your old controller to your new controller can now be done during onboarding.
The Quick Run stop button issue on Gen 1s was resolved.
Other general performance enhancements and bug fixes.
Keep sharing your feedback about the Rachio app. We are listening and working as fast as we can to get new features into your hands! Thank you for being part of our community and helping us get our product to where it is today!
McKynzee