Hi everyone,
As many of you are AcuRite users, myself included, I'm exploring the option to pull data directly from Acurite (instead of Weather Underground) in order to make it available to Rachio via pwsweather.com.
So instead of Sensor > myaccurite.com > sensor > WeatherUnderground.com > wufyi > pwsweather
it would be Sensor > myaccurite.com > wufyi > pwsweather
At this time this would be supported only to those who use AcuRite Hub (like this)
This may be a good alternative down the road in case weather underground changes their API policies or more direct access proves to provide more reliable data.
In case you are interested in participating please use the MAC address of your HUB at beta.wufyi.com (just follow the instructions)
MAC address can be found on the sticker on the bottom of your HUB or on myaccurate website (here), please note that they refer to it as "Device ID"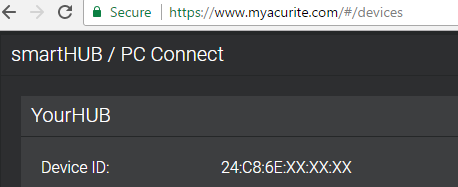 Please also make sure that sharing is enabled (at least at first). Sharing options can be found here (link).

Thank you for your time,
Gene