I'm starting up my system here in CO. We've had a pretty wet spring so far and have not needed irrigation, yet.
I have watering restrictions to MWF only, so I have chosen a fixed schedule. In addition I chose only M & F to water in this early season. I'll move to MWF as it warms up. I updated my nozzle inches per hour (.4) according to Hunter's specs for rotary heads. I also updated my soil type (loamy sand) and available water (.07) according to Web Soil Survey.
Example of one zone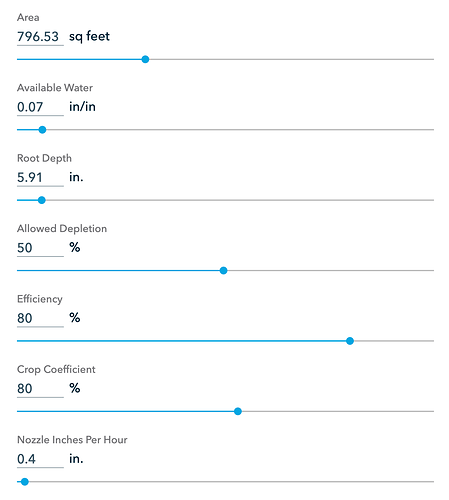 When I set up the new fixed schedule, the suggested run time is 2h 2m per zone in full sun & 1h 1m for the one zone in mostly shade.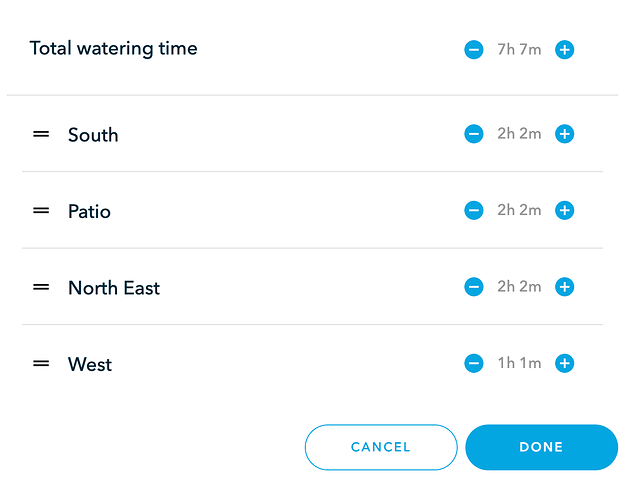 If the inches/hr is .4, then it seems this is suggesting one inch of water twice a week. This is excessive and, in my opinion, irresponsible for a drought prone west.
Am I misreading something? Or do I have my settings wonky? Is there something else you need to see to make a determination?
Thanks for the advice!
-Jason