So, I am not getting more interesting in my sprinkler system since installing the Rachio. I have lived in the house for 3 years, and there is an area I would like to improve.
The system is 5 zones, 1 rotor, 4 spray. The current spray nozzles are the run of the mill rainbird 180 degree 10'. I want to swap them out to something new to hopefully get better coverage. I am thinking the Rainbird U-series spray, Toro Precision spray, or Hunter MP Rotors.
I don't really care about efficiency as I pull from the lake, what I want is even coverage and reliability.
Rainbird is the most economical, Toro about 3x Rainbird, and Hunter about 6x.
I have 10' spacing, so I don't require extra long throws, and I believe pressure isn't an issue.
This is my side hill that needs help. I don't know if it is a bad head in the area, or scorched earth. It isn't grubs although it kinda looks like it.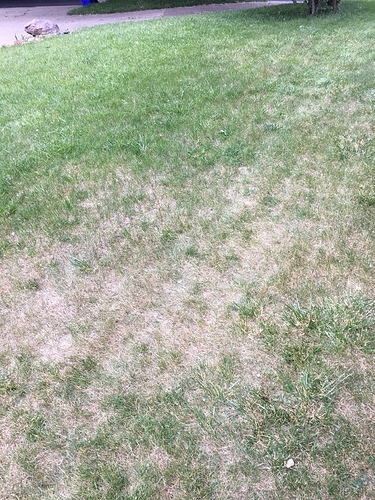 I tried other sites, but nobody really compares rotor to spray, and with Rachio runoff isn't really an issue now. Thoughts?