Hi,
I am trying to upgrade from an old Richdel to Rachio 3 controller. The old wiring does not make any sense to me after I took the old controller off.
Info:
Old Controller: Richdel 476PRi
New Controller: Rachio 3
No of Zones: 4
Old Wiring with Controller: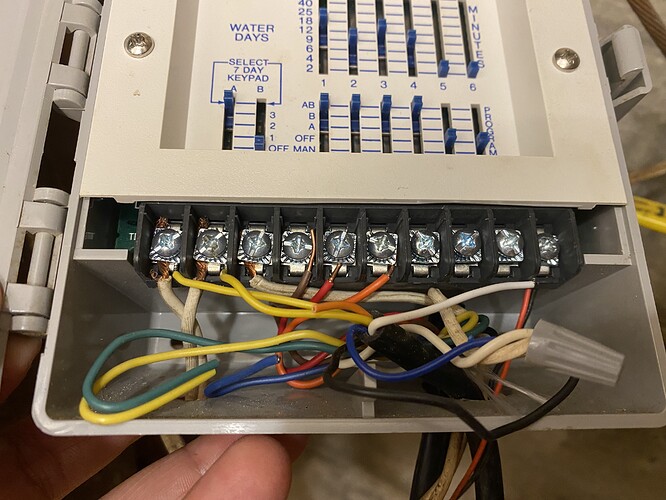 Old Wiring w/o Controller:
This one probably explains the mess better.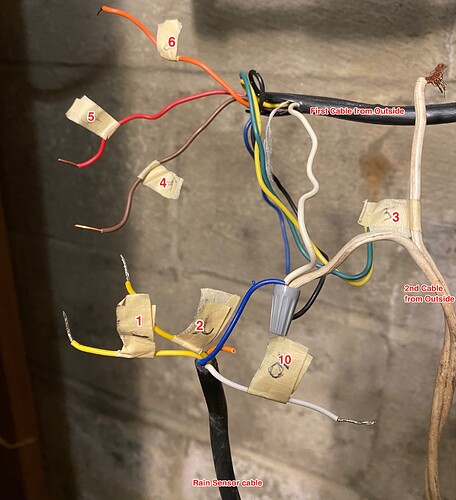 Old Controller wiring Diagram: