I have a Rachio 3, 12-zone. I installed a Rainbird WR2 over the weekend. Rainbird appears to be functioning (there doesn't seem to be a way to test it manually, but the temperature reading appears correct, all displays functioning, etc.) But whenever I enable S1 on the Rachio it goes into 'Rain sensor on' mode and skips all schedules. I left it on for a couple days and the setting never cleared. There was no rain that occurred during this time and the temperature stayed above the setting on the Rainbird. The display on the Rainbird shows that the controller should be in 'normal irrigation operations' and not blocked.
Here is a photo of my wiring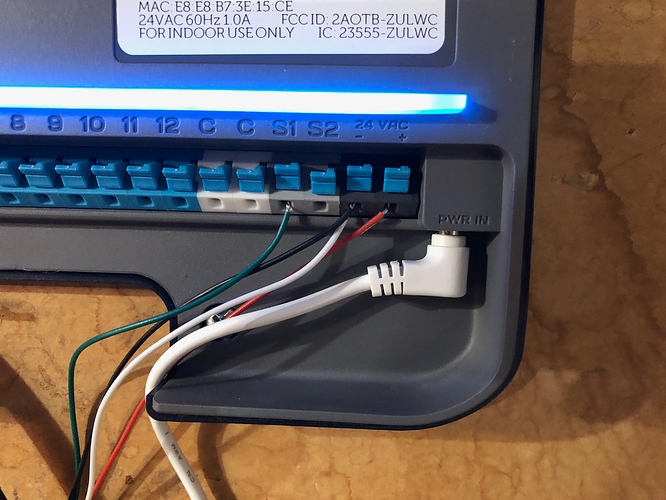 Any thoughts on what the problem could be?