Upstate NY started receiving heavy rain about 7AM this morning. At 7:13AM, I received a notification on my iPhone that the rain sensor was activated.
Since 7:13AM, I have received over 70 additional "rain sensor activated" notifications, coming in every 2 minutes.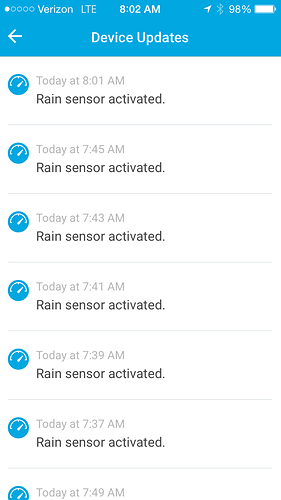 The notifications just keep coming every 2 minutes. The rain hasn't stopped, and neither have the notifications.