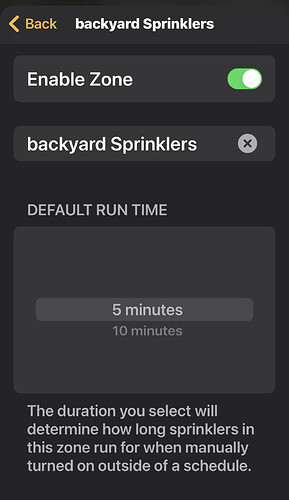 Yes there is some control of how long a zone runs in HomeKit.
The only reason I bought this controller was due to advertising it had HomeKit support.
I can't believe rachio is still advertising HomeKit support when clearly it is broken.
After two years of promising a fix stil not fixed so at this point I and only summarize that it is not fixable. They have even removed the forum support from the app so it's harder to find.
It's time to organize a class action lawsuit unless rachio would like to take back and refund everyone that bought this for its HomeKit support.