Hey everyone–
I wanted to step in and provide some insight about Rachio 3 and shipping. We would like to apologize for all of the confusion, miscommunication, and lack of transparency around Rachio 3 shipping.
During preorders, we gave an estimated shipping date of April. We chose not to give a specific date in case any hiccups occurred internally or with our manufacturing and shipping partners.
Preorders exceeded our expectations, and while we were very happy about this, we realized we had some work to do in order to support this. We made sure to kick it up a notch in regards to production and had to move our estimated shipping start date back to April 30th. We released this announcement on the community around April 19th.
This week, we are shipping out controllers in mass to catch up with our hiccup. We're shipping up to 500 controllers (the max we can do) every day until we're caught up. When your controller ships, you'll receive an email with shipping and tracking information.
We sincerely apologize for the lack of communication here and we hope that the product we've created for you will make up for our mistake.
For fun, here's some pics of one of many lines where the "sausage being made" at our manufacturing plant in Loveland, CO! THE RACHIO 3 WAVE IS COMING!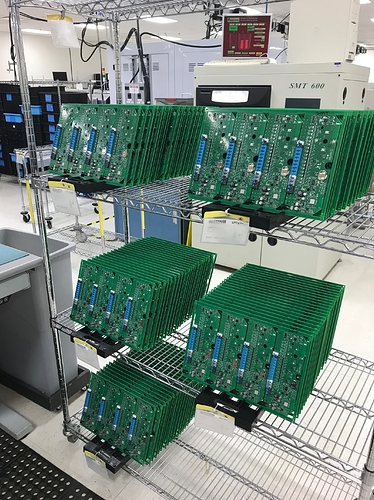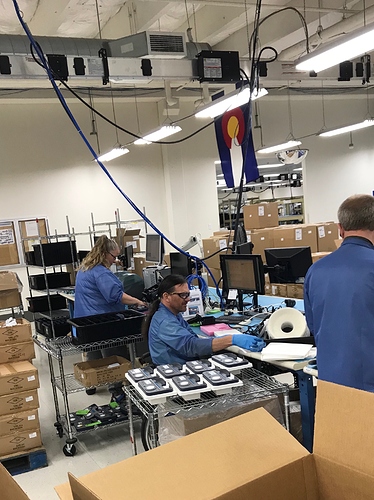 McKynzee