I'm trying to wire my new Rachio 3 with a pump start relay and an index valve using water from a pond.
From my old Orbit controller picture, it looks like the white wire was in the "COM" slot. The green wire went into zone one, then looped into zone 2 and 3. I have a 4 zone system that ran in this configuration.
On the Rachio 3, I put the white wire in the "C" slot and left the "M" empty. Then, I looped the green wire from zone 1 to 4. Is this correct?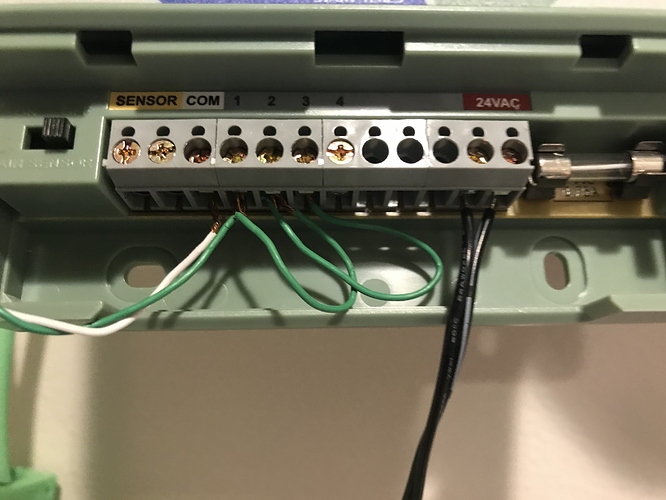 Thank you