With maybe a 2.0 release? … I'm landscaping and installing my sprinkler system in July. This would be fAAAntastic!
@krs1, I don't think this will make it into the 2.0 release, sorry. We're focusing on Flex schedules and will circle back to Fixed schedule features most likely over the winter.
We really need the ability to control start and end times when using schedules that happen more frequently than daily. Just ran into this issue when trying to set a schedule for new grass. I have to manually turn the 'Every 2 Hours' schedule on and off every day… otherwise it runs through the night! I probably only need it to run like once during the night

Really sad that after 3 years this hasn't been implemented yet.
I agree, don't know when product will fit this in.
Now I did see a customer with a workaround that was clever.
They created a fixed daily schedule with a manual soak time of 3 hours between zones.
So, they got start/end times and the soak period was essentially hourly intervals.
Does that make sense?

Or, when I overseed in the winter, I just create 5-6 fixed schedules, each starting at a different time. Once grass starts growing, I'll start deleting schedules to spread out the waterings…
That is exactly what I do. And when I set the schedules up I put start and end dates on them so I can just let them taper off pretty much automatically.
That's the beauty of Rachio's Iro — it is just stupid easy to set up a series of fixed schedules and then as needed, transition to a much smarter set up. No shame in using fixed watering schedules! I never had the patience to set up a complicated series of fixed watering with my old dumb controller and it certainly didn't have any new lawn settings. But of course with such a smart controller, it invites over complicating things to the point of absurdity lol — gotta be reasonable.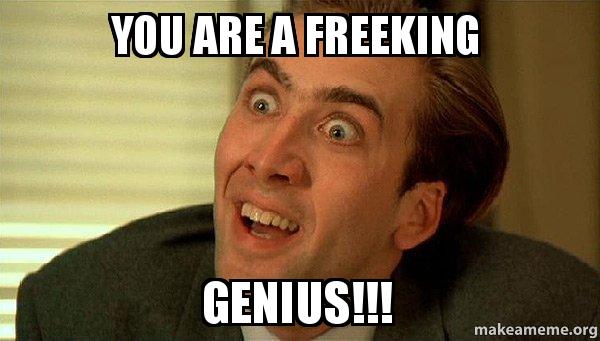 I am using the hourly interval to keep the soil moist for new seed that have been oversown into a rennovated lawn. How can I stop rachio from running through the night hours by having a start and end time for the hourly interval eg can I run from 6am to 8pm to run for 3mins each hour?
just found other thread with tip for manual cycle and soak. eg 3 mins cycle 57 mins soak and with a run time of 30 mins will give me 10 intervals from early morning
I don't understand why an hourly schedule doesn't have the ability to specify both a start and end time. This isn't rocket science. No one wants fungus from over watering during the evening.
Agreed. This appears to be an issue since 2015. You can add a start time to hourly watering… or you can add an end time to hourly watering. But not both. I've been in the software industry for 25 years, this should be an easy update to make. In the PNW, our lawns get overrun with moss and you end up dethatching it to bare soil every 2-3 years and then replanting. The new seed needs to be kept moist with light hourly watering during dry days for the first 1-2 weeks. I bought the Rachio with this use in mind. I still love it and have recommended to others… but I'm not sure what the purpose is of having hourly watering without both start and stop settings. Yes, I can and have created 8 separate schedules to get this done, but this seems to be a really simple and easy fix from the Rachio side.
Hi Franz,
As a founder, I'm curious why such a simple update still hasn't been made since the initial feedback 5 years ago.
Good question, our product team prioritizes features, and depending on customer feedback, priorities, etc. that will determine when issues get delivered. I do agree, a start/end time on hourly schedules would be a nice addition, but that feature could involve firmware, mobile, server, testing, etc. When you bump that up against other priorities apparently it just hasn't surfaced up.

Hi Franz,
Thank you for your VERY quick reply. Your point about feature prioritization is why I posted on the community forum. I originally emailed Rachio customer support and they recommended that I post on the community because if there were enough interest this would impact new feature roadmaps better than single requests to support. And lo and behold… there are a large number of community postings going back 5 years on this exact topic. I love the Rachio product and the fact that it even allows hourly programming is fantastic and unique. But it already allows programming a start time OR an end time… just not both. Having worked in software for the last 25 years, I understand the new feature and QA process. Allowing users to select both start AND end times would not require a lot of additional coding and would happen mostly at the UI level. I have been able to use a work around, by creating 8 different schedules, but it would be great to know that fix for a current flaw in basic feature usage is in the works… and that it won't take another 5 years.
Another +1 for this feature! Every fall, lots of users have questions about how to handle overseeding their lawn. If I recall correctly, I set mine up before the hourly schedule was implemented. I was happy when it came out, and then quickly realized I was still going to have to use my separate schedules for overseeding. Perhaps there is another solution for an overseeding schedule (I was taught long ago to tell the techies what the problem is, don't offer the solution). But breaking my own rule, it seems that the hourly schedule with a start AND end time might be the simplest place for a solution to this.
New seed schedules and fixing finish before sunrisee are great examples of quality of life updates I would personally rather see scratched off a white board of backlogged work before stuff like Thrive and more UI tweaks.

I bet many of us do overseeding which could benefit.
My $0.02 nobody asked for.

I would also like to add my disappointment in the slowness of adding this feature. We just installed our system, planted our grass, and now we can't make this "smart" app run the way it needs to during the day on regular intervals but stopping at night. Not a great first impression. It seems like such a simple fix.
No it doesn't Franz, could you expand on this more please?