This issue is NOT RESOLVED, do not close my post again. Same issue, all devices show offline since this outage.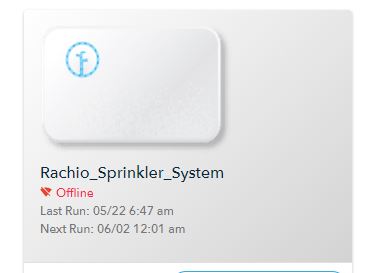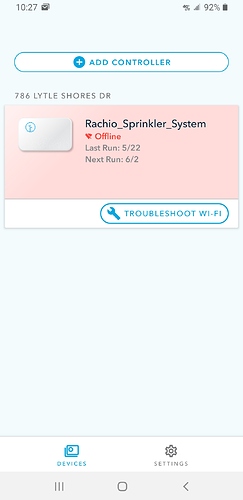 That should have nothing to do with the issue with iOS and certificates. This seems like a WiFi issue. Can you try updating WifI?

I already did with support which was supposed to call me back once you went online. It was working last night and stopped today. We did do a firmware upgrade last night too but it was working after that.
Did you try a Wifi reset yet?
Yes, that is what we did on the phone, and it went to the 3rd light above and never would connect to your servers after that he said. We have grass that was just treated and we have to water it within 2 days here since it was a few days ago. I'm hold now trying to get back to support but its been 15 minutes and no one has picked up.
If you run this and provide the code I can have the engineering team review the network.
Doing it now. Be right back/
37XJ693N
Thank you for the help.
I don't get it, we had your device for 3 years or more, never an issue, and all we changed was update the firmware and this outage, and the next night it doesn't work any more? The router hasn't been touched either. It's a EERO Mesh pro system.
Yeah, really not my area of expertise on how these things can change.
I would unblock those ports, and if that doesn't work if there is any way to make a dedicated network ssid for the controller (preferably one band if possible) to help with troubleshooting.

Yeah, there isn't a way on this router to block and unblock ports. It's not a normal router where you can do that.
Can you create a network ssid without firewall and try connecting the controller to that?

Is the rachio AzureWave Technology Inc showing up?
I can't see that information. If you do have a range extender I would also try and bypass that and connect directly to the router, preferably with 2.4g single band.

We got it working with support. It was hung up in the firmware update. Soft reset fixed it.
Thank you for the help though!
w00t w00t!
Thanks for your patience, have a great weekend.

This happens to me, multiple times a week. I've emailed twice, but have received no response in weeks. I was an advocate of Rachio for the entire neighborhood (helping neighbors to install two of your product), now I'm not sure. So, please help… why does my controller go offline, after I have paired and re-paired the device many, many times.
Best thing to do is call them. I finally got help that way. 1-844-472-2446