Noticed this morning that voice control now works on Google Assistant Android without owning a Google Home, very cool!
A physical Google Home is not needed to have Rachio voice command from your phone.
I have a Galaxy S7, Android 7.0 and to access Google Assistant you just hold the home button down.
Other versions of Android might be different.
Then say "Talk to Rachio" and tap on the "Link Rachio to Google" image. You will then be re-directed to our webapp for authentication.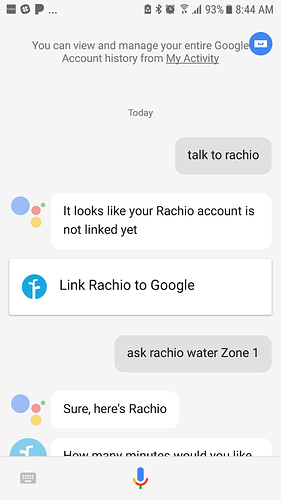 Next, issue commands and see magic happen!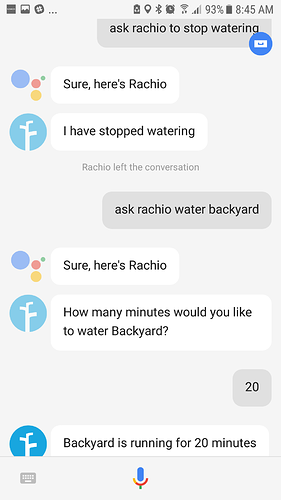 Some examples are…
"Ask Rachio stop watering"
"Ask Rachio water zone 1"
"Ask Rachio water backyard"
Here is more information on the commands we support.
http://support.rachio.com/article/602-google-assistant#commands