What's behind our new Smart Sprinkler Controller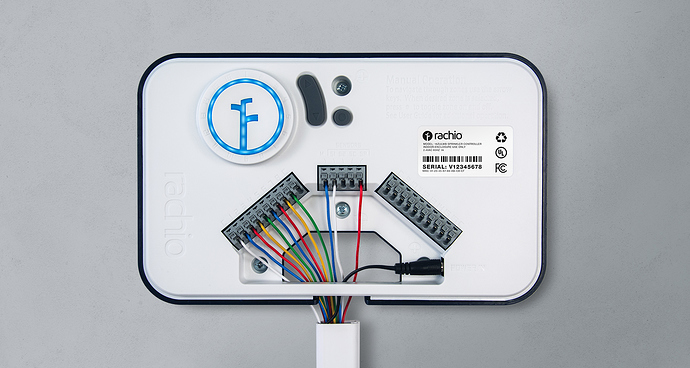 Hello Rachio community,
You might be reading this because you're wondering why we built our next generation controller and what makes it different from the first. Or, you might be reading this because you've just recently heard about our company and/or product and are interested in learning more. Either way, we're happy to have you here.
Our Gen 1 controller was the first of its kind and there was no way to anticipate what our customers would like or dislike about it, so we kept it simple. We assumed we would get feedback and planned to continue to improve our products as we learned from our customer base. We built our Gen 2 controller upon this feedback. But, before we go into what's been improved, let me remind you of how we started.
When we first started Rachio, we set out to answer a question: why is the device that manages more water than your toilets, showers, dishwashers and washing machines combined so bad at its job, wasting half of what it controls?
Over time, we found our answers. There are three things that this device is bad at, each of which build upon each other to create the biggest water waster in your home - and yes, it's a sprinkler controller.
First, it's bad at being convenient for you to interact with. It's probably in your garage, basement, crawl space, or somewhere on the side of your house. Most likely all places that you're not spending a lot of your time in.
Second, it's horrible at being intuitive for you to program. It has some knobs and dials and a bunch of buttons for you to figure out how to work in harmony to create program A, B or C. It's most likely the only device in your house that you interact with like this.
Third, it doesn't do any math for you. It expects you to have domain knowledge about how to calculate watering times for your sprinkler system and adjust it throughout the season if you don't want to waste water. It also expects you to know your forecast and go unplug it if you don't want it to water when rain is in the future.
These three things make for a rough product experience, which means you probably feel unable to water efficiently outdoors. The fact that current controllers are known to waste so much water backs that up.
We think that a controller that is convenient to use, easy to program and that does math for you would probably be a good upgrade. We created a first of its kind controller that is conveniently controlled from your smartphone, is easy to program because you can interact with it just like you would any other app, and has the smarts to do all of that hard math and forecasting for you. We knew that if we nailed it, it would save you time, water and money. That's kind of the perfect combo.
Given this can all be solved with our software and our Gen 1 controller, you might now be thinking, ok, right, so why a Gen 2 again? It's simple. We received the feedback we expected from our customers and addressed their biggest pain points:
Make it even easier to install and test. Customers needed things like more room for wiring (yeah, there's a rat's nest of wires at your controller right now), a smaller device that takes up less room, and the ability to test wiring with multimeters. Done. We made the wiring bay much larger to fit even the largest gauge wire. We gave our controller a lower profile. And we moved away from the front plate + back plate design which prevented customers from being able to test voltage at the controller. We created a more compact, single plate design that allows for testing.
Make it easier to connect to my network. We used a process with our Gen 1 controller that through flashing light would connect our controller to a home network. While extremely reliable, it did present some issues because customers were often installing our device outside and the natural light would interfere with the process. Our Gen 2 makes the controller discoverable by our app and allows you to connect to your Wi-Fi without flashing light or having to connect via ethernet or USB.
Give us some manual controls already. Customers repeatedly noted that some basic controls on the device would go a long way for added convenience. Often times it was because they had a landscaper at their home and wanted to give the landscaper or gardener an easy way to turn zones on and off. We've added onboard controls to do just that. This was a big jump for us as we're very focused on how not to constrain our software by our hardware, and I think we've come up with the perfect balance.
Make it easier to mount outside. A decent percentage of controllers are mounted outside. They're usually hardwired and can be a bit tricky to change out. We've created a custom outdoor enclosure for our Gen 2 that makes it easy to swap out an existing controller and have a nice clean, elegant looking controller outdoors that can be locked up and hardwired - no messing around with installing waterproof outlets.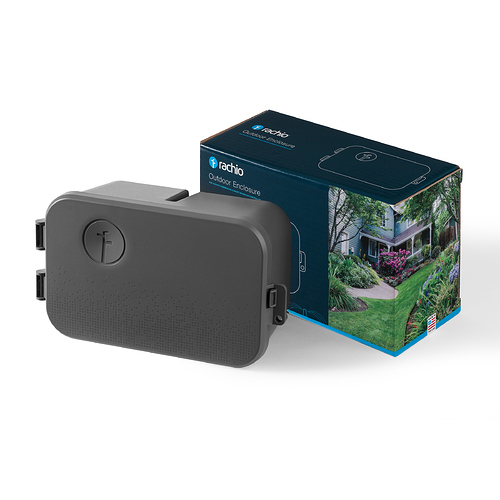 More sensors please. Since a lot of our customers are replacing their old controllers with ours, we've had requests to expand our sensor capabilities. We've added an additional port so that you can use more than one sensor, whether it be a rain, freeze or flow sensor.
We're very excited to release this next generation to current and future customers. As always, we'll continue to listen to you, our customers, and improve and add to the product for years to come. We look forward to our ongoing journey with you.
As with the generation 1 controller, everything is designed, manufactured, and assembled in the United States.
Available Today for only $249.99