I've only just got this unit after DIYing the first two zones on my grass irrigation set up, so I'm still playing around with it. When I first set up a daily flex schedule, a 4 minute run time (2 minutes per zone) was recommended.
I've since edited zones, schedules, and deleted/created new schedules multiples times. Now, I'm getting the 0 minutes recommended as watering time. Any thoughts why this should happen? For the schedule options, I'm selecting all the basic recommendations:
any day run
end before sunrise
smart cycle
freeze/wind skip
Currently just two zones - both fairly identical settings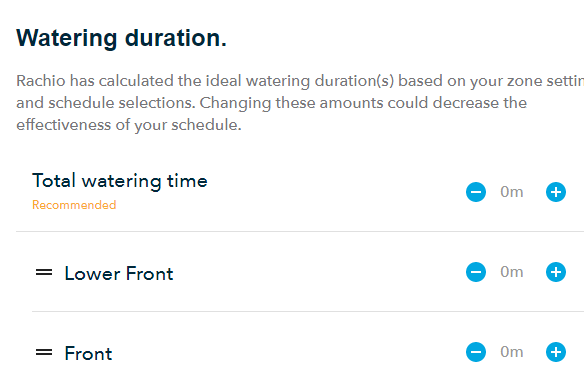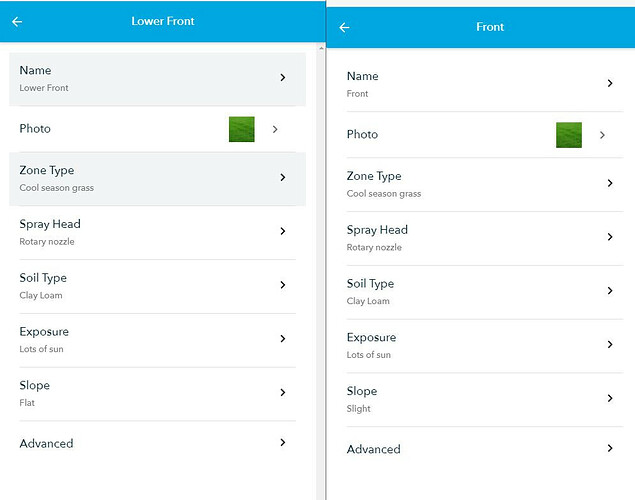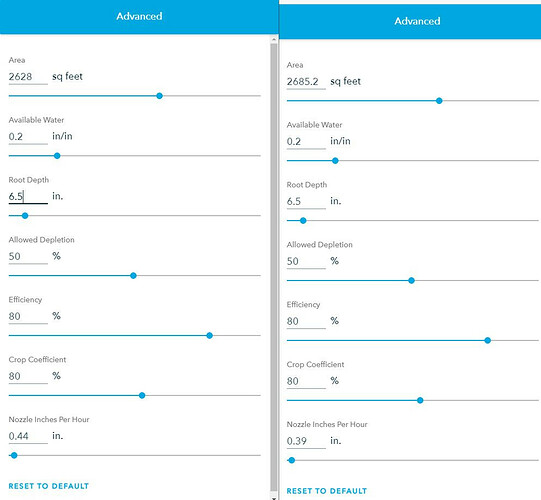 When I designed the system, I had anticipated needing to run the system ~150mins/week to get a full 1" (MP Rotators with a .39-.44"/hour precipitation rate).
Any thoughts? My next step is to factory reset and try and start from scratch, so I manually set the time to 40 mins (20min/zone) for now.