Can anyone tell me why my this zone has not run yet?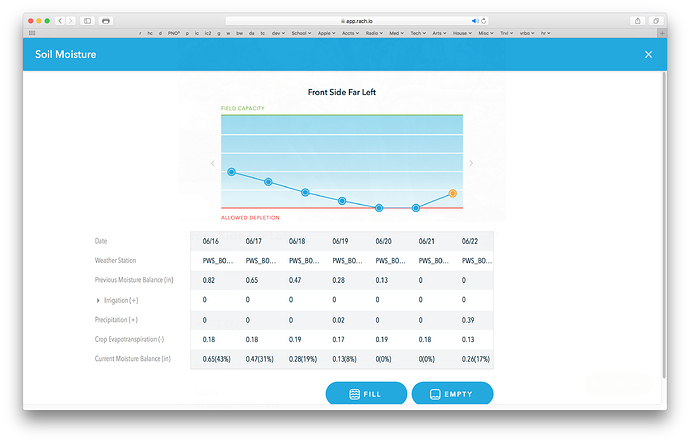 I have two zones like this.
Now, I am sure that rain was forecast for 6/20 and 6/21 (rain is forecast every day for the next two weeks, I am in Boca Raton, FL), but once the day is over, the system updates this screen and replaces the forecast rain with the actual rain fall from the PWS on my property, which is zero for 6/20 and 6/21, and pretty much zero for all the days prior as shown on the graph.
So on 6/20, once the day is finished, it knows that it did not rain that day, and that the current moisture balance is zero, but it did not run this zone. Did it not run because rain was forecast on 6/21? If so, that was a mistake, because it did not rain on 6/21 either.
I see that rain is forecast for 6/22. So it did not run on this zone on 6/22 either. Was that because rain is forecast for 6/22? And, if it does not rain on 6/22, but there is rain forecast for 6/23, will it never water as long as rain is forecast the next day? See next screenshot: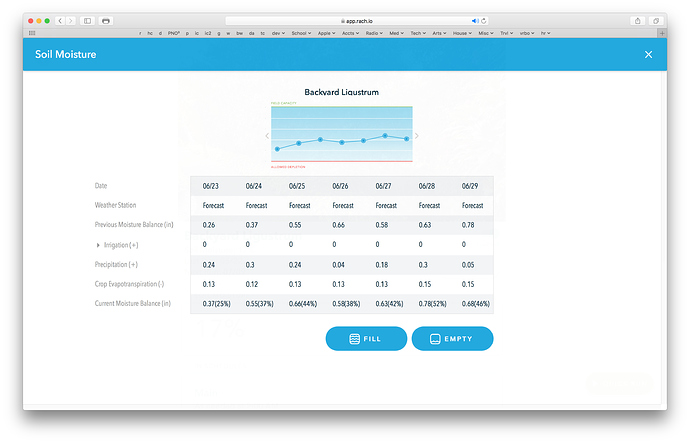 But many other zones I have did not do this. Here is a screenshot of a typical zone that did run, and it ran on 6/20; i.e. it did not wait to run because rain was forecast!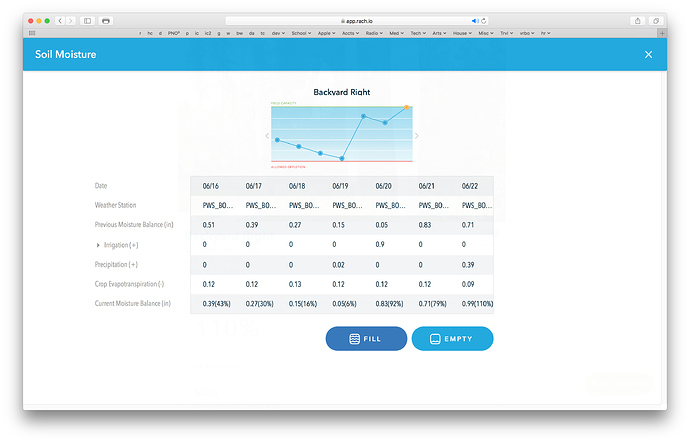 What am I not understanding, or what have I set up wrong?
Thanks!!