Is this on purpose?
I disabled one of our schedules as we had a tent up in our back yard for a small even. I didn't want to water the inside of it.

Before turning the schedule back on I noticed the zones show no moisture info.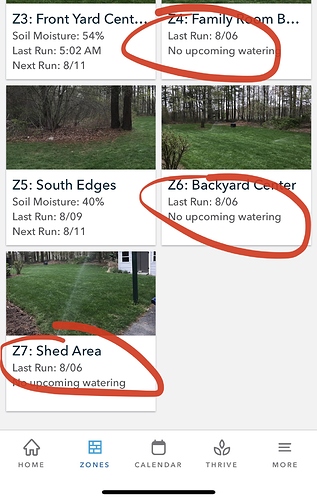 After enabling the schedule these zones are in the information came back.