It seems that drip schedules shouldn't be skipped during wind events, right?
I understand that Wind Skip skips the whole schedule, but it would seem smart to not skip drip. (I see the beginning of a tongue twister)
I see the solution being to create an independent drip schedule without Wind Skip.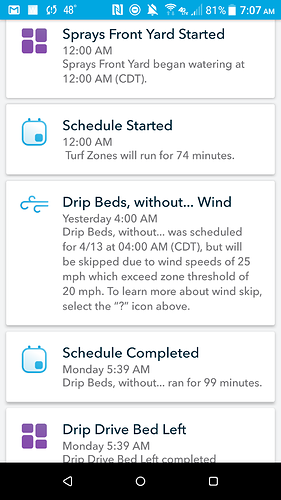 Tried to see Wind Skip FAQ, but the link fails: https://support.rachio.com/knowledge/articles/360000174928/en-us?brand_id=3081027