This is pretty cool, we can now show exactly why a flex schedule is going to run, or not run.
According to flex, my schedule is not supposed to run until July 19th, so why is that? The calendar view doesn't give you the why, it's binary, is flex running or not.
Looking at this graph, you can see that I start to trend down towards watering, but then on the 13th-15th we are forecasted to get over 1 inch more of rain. Are we in Seattle? On the 19th we finally are depleted and watering occurs.
Note that this is a forecast, but flex will self correct every day since it works off of past observations and a 1 day forecast.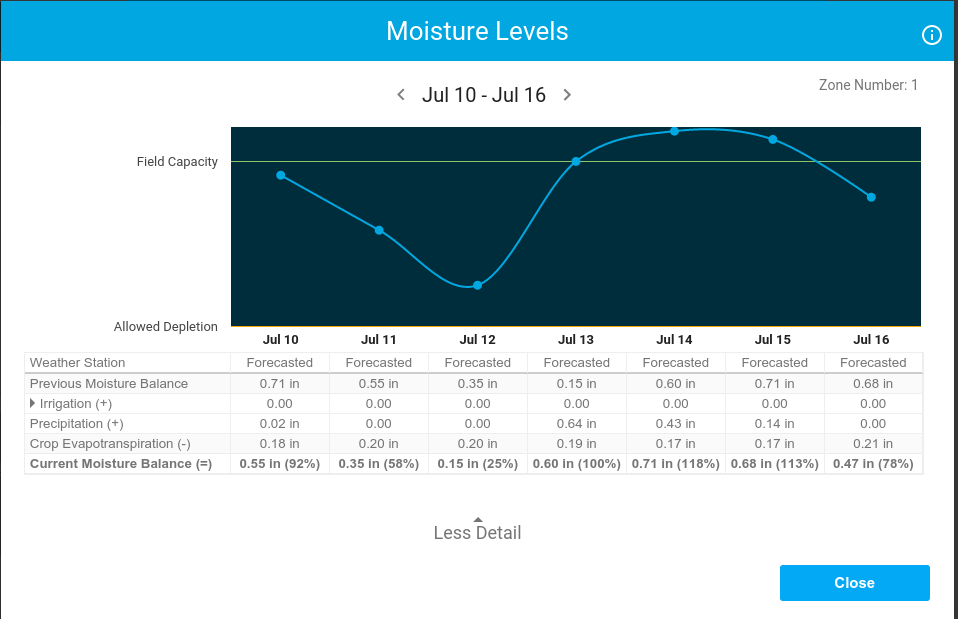 ---