Wanted to share a preview of a new feature coming soon to Weather Intelligence (WI) Plus.
WI Plus has two options when it comes to weather data.
Use interpolated precipitation data
Choose a closeby PWS Weather Underground station.
For customers that have chosen option #2 we are close to releasing a concept called PWS Healthchecks.

The first part of PWS "healthchecks" is that we will automatically email you if we identify a closer weather station come online then the current one you are using.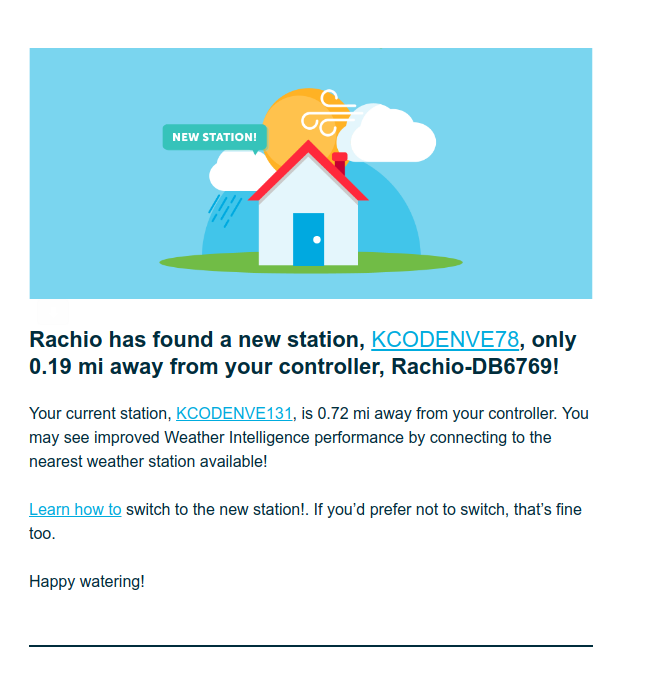 The second part of PWS "healthchecks" is that if we observe your chosen station offline for 3 consecutive days we will send an email and automatically change stations for you (the next closest online station)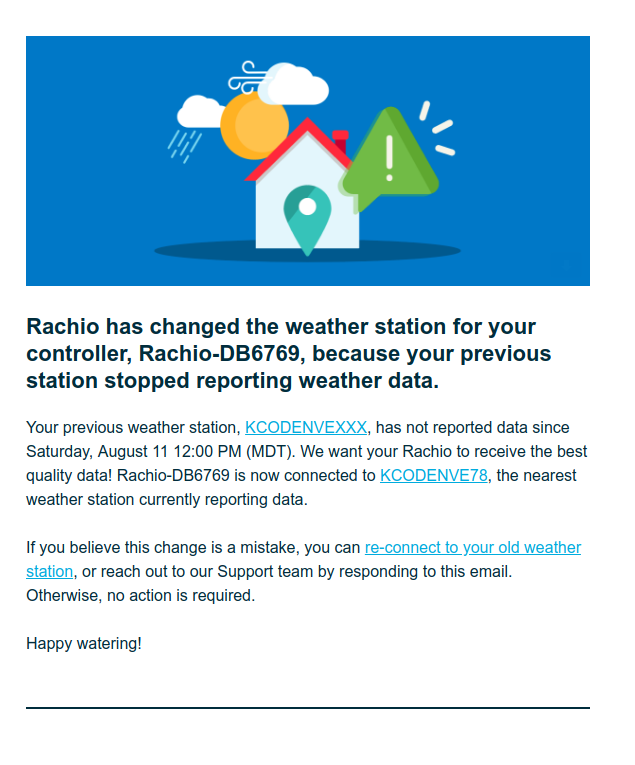 Hopefully this continues to help our customers get the best, most accurate weather data.
Wrapping up testing and will release this feature soon.