Hey everyone!
I'm Eric with the Rachio Marketing Team & long time lurker of this board. I'm always blown away by the innovative uses of our product you all come up with!
Just stopping by to let you know about this awesome contest we're running through September 9th. You're going to LOVE this one!
---
We want to pay your water bill FOR A YEAR - and continue saving you money and water for a lifetime!
Sign up and share to win a Rachio 3 Smart Sprinkler Controller once a week from August 24 - September 9, and be entered to win our Grand Prize - a $1,500 Visa Gift Card!
There are four ways to enter - but you have to go to rachio.com/contest to do so.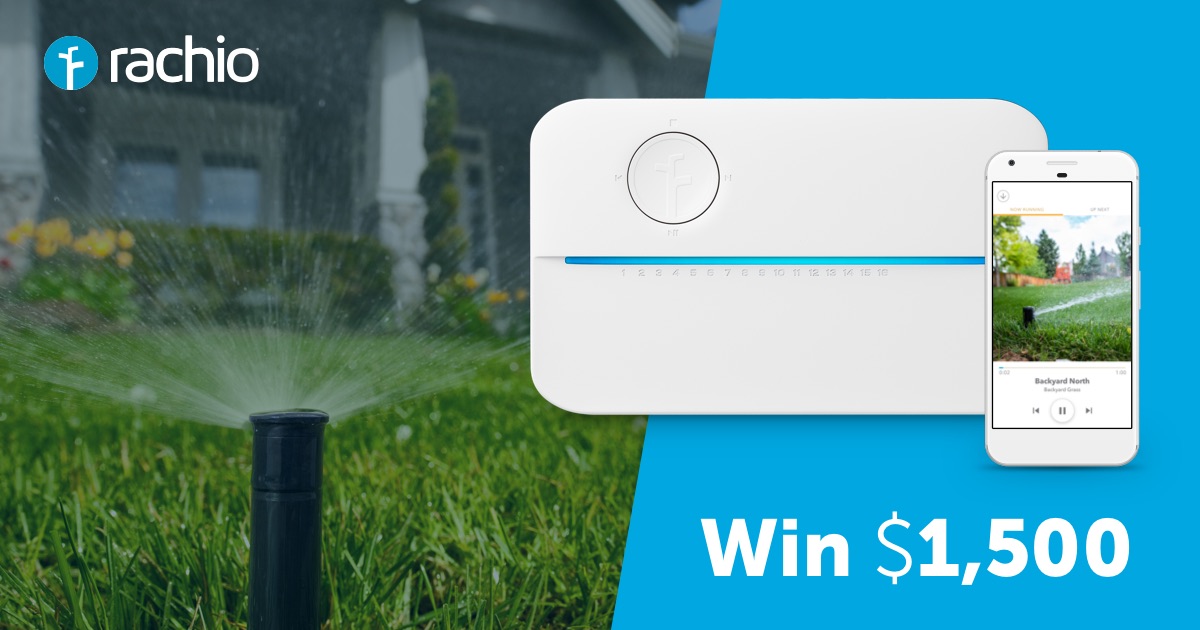 Good Luck!
Eric + the Rachio Team