Somewhere you guys are keeping WAY too many significant digits when doing conversions between units (or just using floating point types when a decimal type would be more appropriate). This is ugly and unnecessary: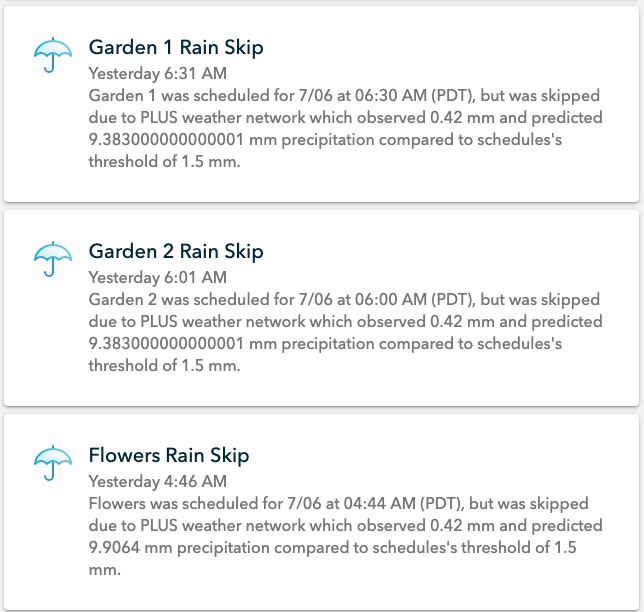 . I mean first there's no way you can predict exactly 9.9064mm to 4 decimal places, that looks like the side effects of overly precise unit conversion.
It would be perfectly fine to round (post-conversion!) to 1 decimal place when we're dealing with millimetres of precipitation.
This would also avoid what look like classic floating point number problems (the 9.383000000000001).