I use the watering history graph normally in the morning after irrigation to chart my daily consumption. The chart and underlying data are a bit goofy, as of the first attempt it normally misses one to three of the last calendar days (example of this morning , August 18):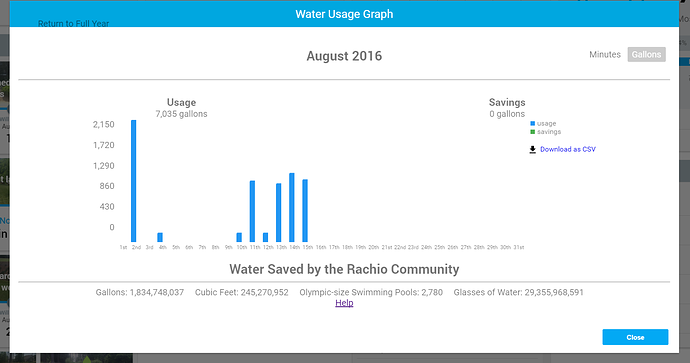 It misses 3 days here and the total gallons are as a consequence underreported. If I export to csv file, same picture.
Then, either spontaneously by itself or by me toggling around, it consistently brings up February (where I did not yet have a rachio account):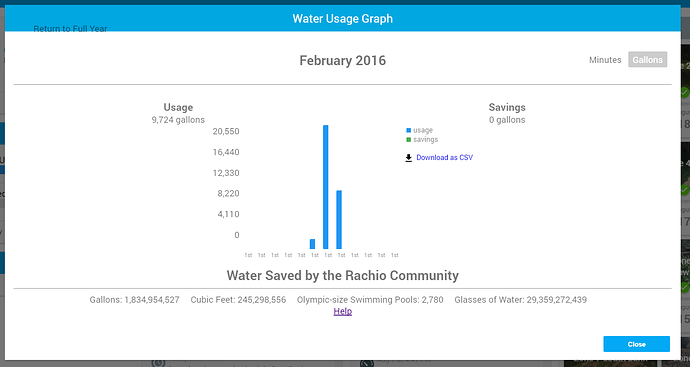 Note that it has now an updated total gallons usage, but of course fictitious daily usage bars…
So, I click "return to full year", click on August and I get the updated picture.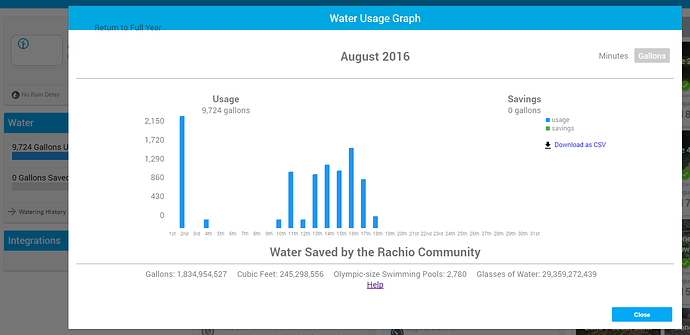 I know this is not a debilitating problem, but hopefully an easy to fix glitch. It is annoying since it can take me up to 10 minutes every day to get to my real data. Am I the only one having this problem?
Thanks for having a look at it when you have a minute.
Heiri