Thanks again for the feedback @corfam. Always helps to talk/type it out when troubleshooting. There are no dumb suggestions

I should have enough system pressure to support this, but I would probably save this as a last resort. I could also drill through my block wall, extend my zone wires, and run them inside the garage so I could get the controller closer.
It's my hope as well that Rachio can find a software solution that would extend the range for users that understand the tradeoff in battery life. I'm ok with changing the battery every year.
I wondered this as well.
I finished my can of pringles yesterday

I have some work to do today but look forward to running some more tests. In the meantime, I did try and coil up some wire and place it over the antenna on the flow meter to see if signal strength was boosted.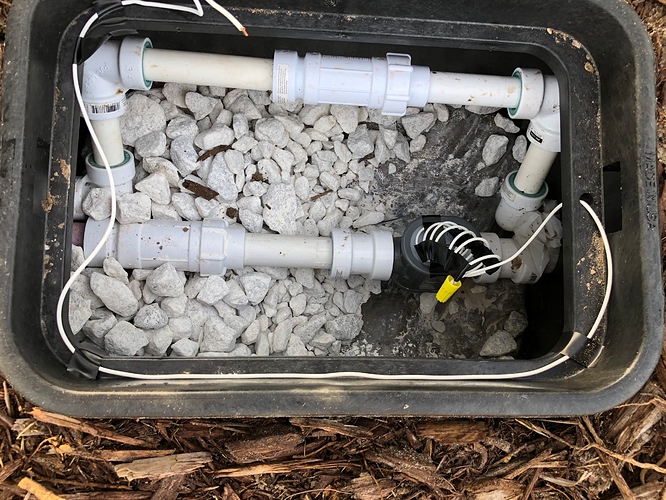 Could be poor technique on my end but this doesn't seem to have much of an effect.
When I measured excellent signal strength, I had just paired the flow meter to the device but it wasn't installed yet. It was at ground level at the exact install spot - so it seems that the signal degradation is less from the garage/block wall and more from being buried ~10 inches or so and placed in the valve box.
Thanks again for the comments/suggestions.