Reporting back in for those of you considering a valve box for an underground flow meter install… today I noticed that flow meter signal strength had reduced from excellent to poor. This resulted in incorrect flow readings and low-flow warnings this morning during my tests compared to the baseline I took yesterday.
After further tests, I wasn't able to get the signal strength back up to excellent, but did notice that flow seemed accurate compared to the baseline when I took the lid of the valve box off. Since I recorded the baseline yesterday with the valve box lid off, this makes sense.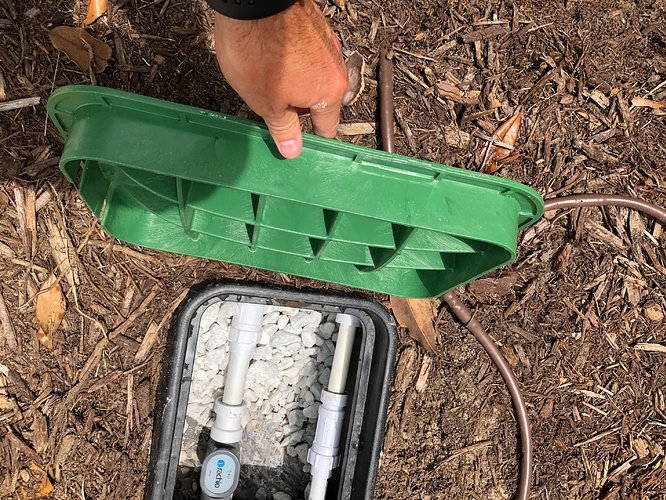 When I replaced the lid, the low-flow warnings started again.
Rachio team (@franz, @emil, @mckynzee, etc), is there any way to get more granular on the signal strength than just "excellent" and "low"? Would be nice to see the decibels to confirm that the lid is causing interference. I'm guessing you guys can read this from your end at least.
Any ideas on improving signal strength? Can anything be done with the LoRa on the controller side? I won't be able to get the flow meter any closer than this without digging up my yard - not an option.
FYI, The flow meter is buried about 10 inches and is about 120-130 ft from the controller.
TL;DR - if you're considering an underground install, you might want to wait for the Rachio team to weigh in.