Hello, I just received a new second gen 8 zone controller.
Looking at the existing rainbird esp-me controller I see two wires for 3 of the 5 zones.
Don't know the installers intent… Do I really have 5+3=8 zones? Here is a photo.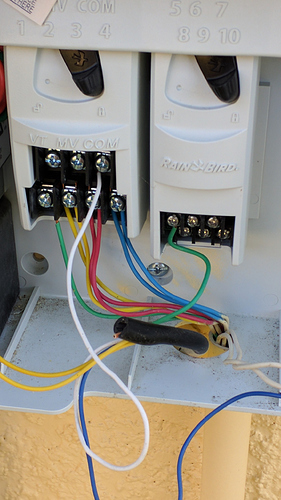 Should I connect the wires in the same way to the new controller? Or maybe split them up into 8 zones ?
Thanks