Just installed two controllers with the additional TSM isolators.
My old controller had a Master Valve connection. Being that I have two controllers and one Master Valve connection, have I wired this correctly?
Old Controller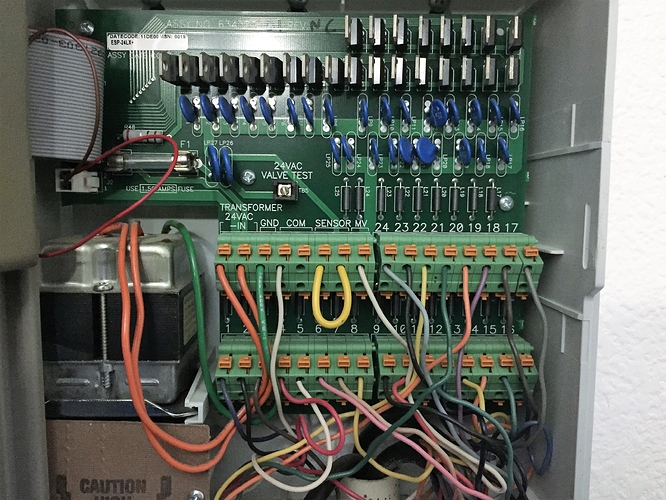 New controller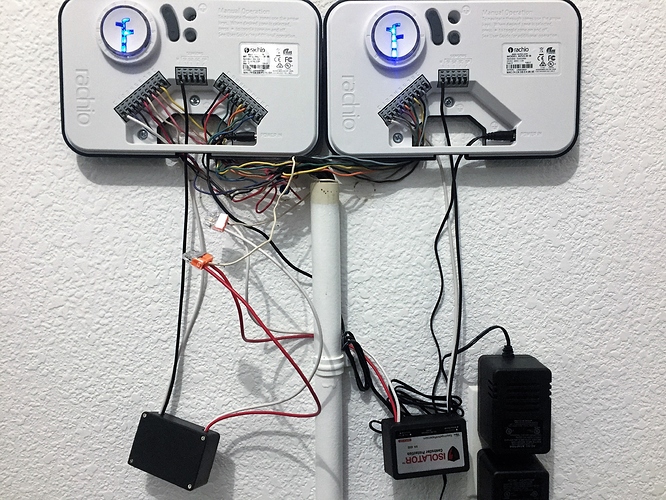 When I manually turn any of the sprinkler zones on, they wont start. I have ensured that the water main to the system is one and verified that water leaks out the weep valve.