@emil It's great to see that you guys are moving forward on these types of calculators to get people going! I have a couple of questions.
1 - I don't see the Area when I get to the same screen that you show. What might I be doing differently ?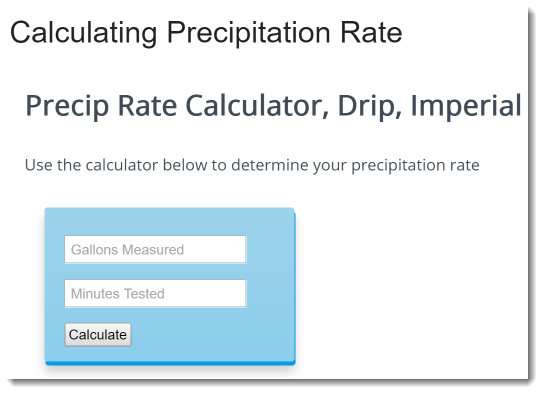 2 - Would you mind commenting on this post as related to the 1ft x 1ft area assumption ? Had I done that for my case I would have ended up with a PR much higher than necessary to get the recommended deep desert watering that is common here, and recommended by our local resources. It seems that the 1ft x 1ft assumption is good for heterogeneous systems with emitter grids and/or rings, but I don't see the same application for single point shrubs, etc.
Thanks again, this work is great to see !!!