This schedule seems way out of bounds, but I don't have data or experience to back this feeling up. Here are the details of my situation:
• new build, lawn soil was clay from the overdig (I didn't know at the time we should have hauled it off)
• I amended with grade a topsoil to about 3 inches around and tilled that hardpan as best as I could
• got it hydroseeded about 8 weeks ago
• very hot & dry summer here in Colorado Springs
• growth has been slow, coverage is still thin, but it is otherwise healthy
• up until last week I had been following instructions for hydroseed and watering in small amounts 3x/day every day
• last week I decided to switch to the Flex Monthly schedule type on M,W,F only (per my restricted watering schedule)
• today I adjusted the advanced settings after reading some info here
I have 4 zones, some overlap each other, all nearly identical. Nozzles are Hunter MP Rotators all around. Here are the basic settings for one zone, again very representative of all zones: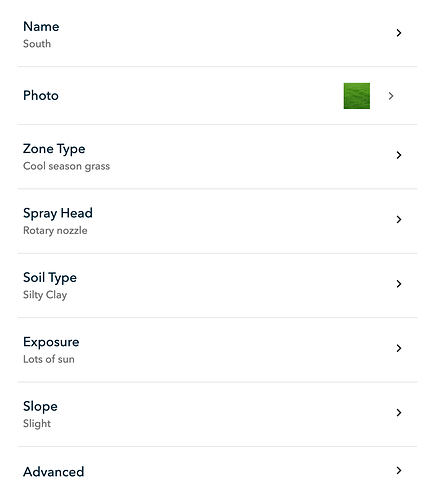 Here are my advanced settings: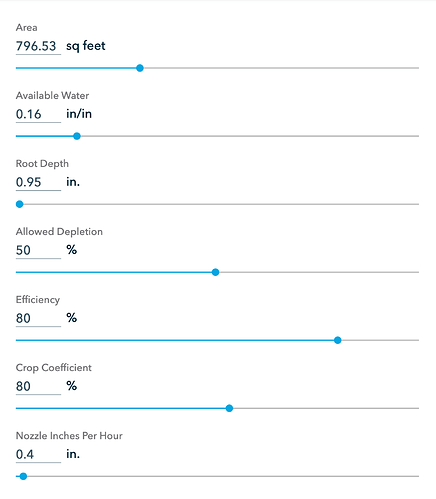 And here is the resulting schedule: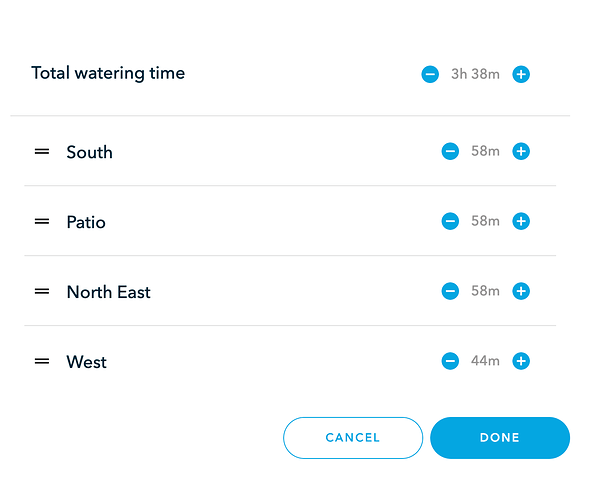 This seems like waaaaay too much to me, but I'm a newbie to this controller and this much involvement in my lawn. What do you guys think?