This is the example of one of the zones. There are others that are similar. The zone is in daily-flex (odd days. I have the yard split 50/50 in odd and even days so it does not start watering at midnight). It ran today but it seems like it only watered one zone and skipped the others. I am trying to understand if I have entered something incorrectly?
Advanced settings are default -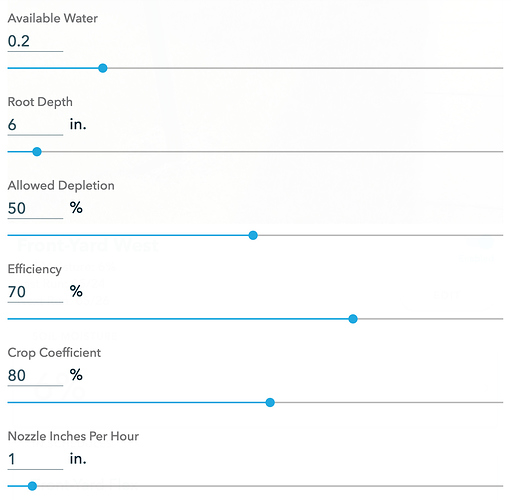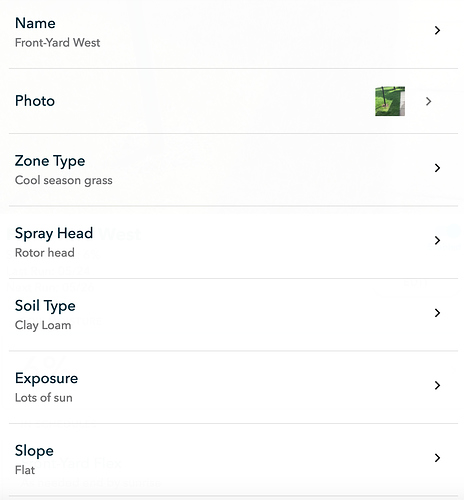 The zone seems like its at 6% moisture level, trying to understand why that didn't make it water?