Hello,
I am a new Rachio user and still tweaking my settings to get everything running properly. Had a question about which soil type to choose in the app. Looking up my soil at the Web Soil Survey, I have silt loam type from the triangle chart. In the app, soil types look to change mainly the absorption rate of water applied. Are those the numbers associated with each soil type?
Here is the triangle diagram, and only those soil types available in the app, and their default absorption rates: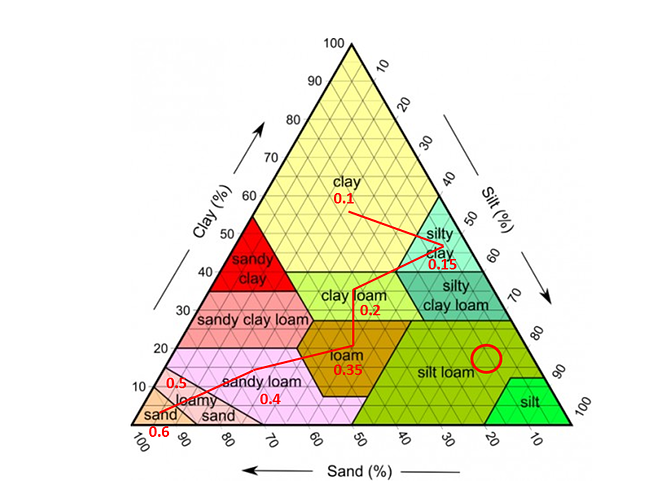 My soil type is shown in the red circle, would this behave more like sandy loam? Are we able to edit this absorption rate number in an advanced setting, if it was very different from the available defaults?
Finally, if more organic matter is amended to the soil I assume the absorption rate number would increase?
Thank you