We had rain today (no watering was scheduled) and I was pleased to see an amount of rain added to the Field Capacity darn close with what we got: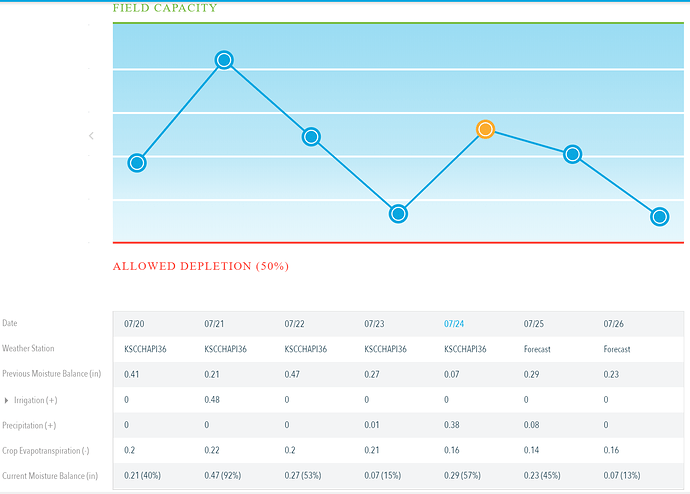 The graph shows that due to the rain today, and possible small amount of rain tomorrow, that no irrigation will be done, either tomorrow or the next day. The table confirms this.
However, when I go to the monthly Schedule, it says for tomorrow this zone will be irrigated for its normal 1:33 plus two 0:30 soak periods, applying its normal 0.48" of water.
Should these two sources of information vary like this? If so, why?