I have 3 zones that were powered by a Rainbird controller and also had a rain sensor attached.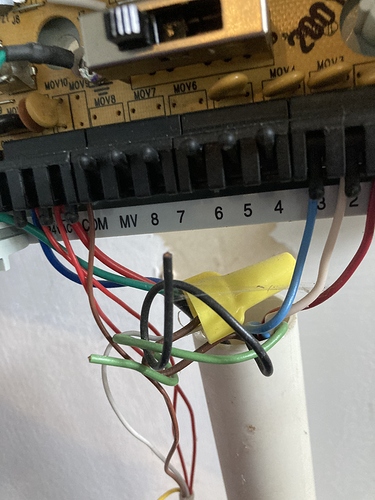 The white wire from the rain sensor plus a brown wire were capped together. The light green and the black were not in use.
I removed the rain sensor and the wires that powered the rainbird.
Here's the setup I tried. Inserted the brown wire that was capped along with sensor white wire into Common. But no luck. Please help.