I've been reading about the Rachio products a lot and am hoping to replace a very dated RC-1230. This unit, in a house we purchased a few years ago, has a damaged timer wheel that will not transition from zone-to-zone at the end of the last watering season. I'm comfortable with low voltage wiring and with installation of home appliances.
There does appear to be a label for the wiring harness on this 12-zone unit.
Reading from the label on my controller, it lists the output voltage as 26.5V.
Would it be appropriate to consider replacing my unit with a Rachio V2 controller?
Thanks very much for your thoughts and advice!
<img src="/uploads/db1097/original/2X/1/1dcd10875fd96bad0a136410ffccd80f728bbf18.jpg" width="375" height="500"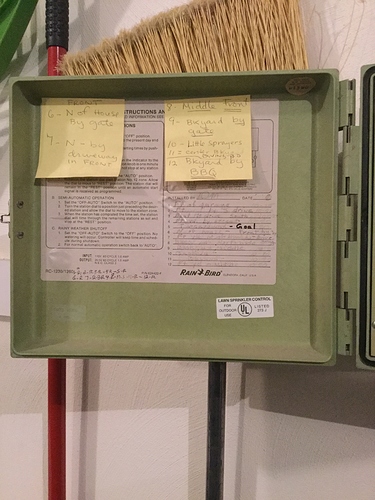 >