Hi all,
This morning I received an email informing me that "Weather Intelligence applied a Rain Skip". Excellent, infact it has been raining for 24 hours.
The email reported: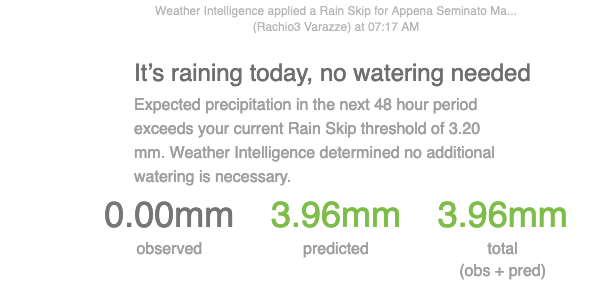 What do "observed=0" and "predicted=3,96" mean?
What period do they refer to?
I am asking because in the last 24 hours we got 17mm of rain and the forecast for the next 48 hours is for 20mm of rain: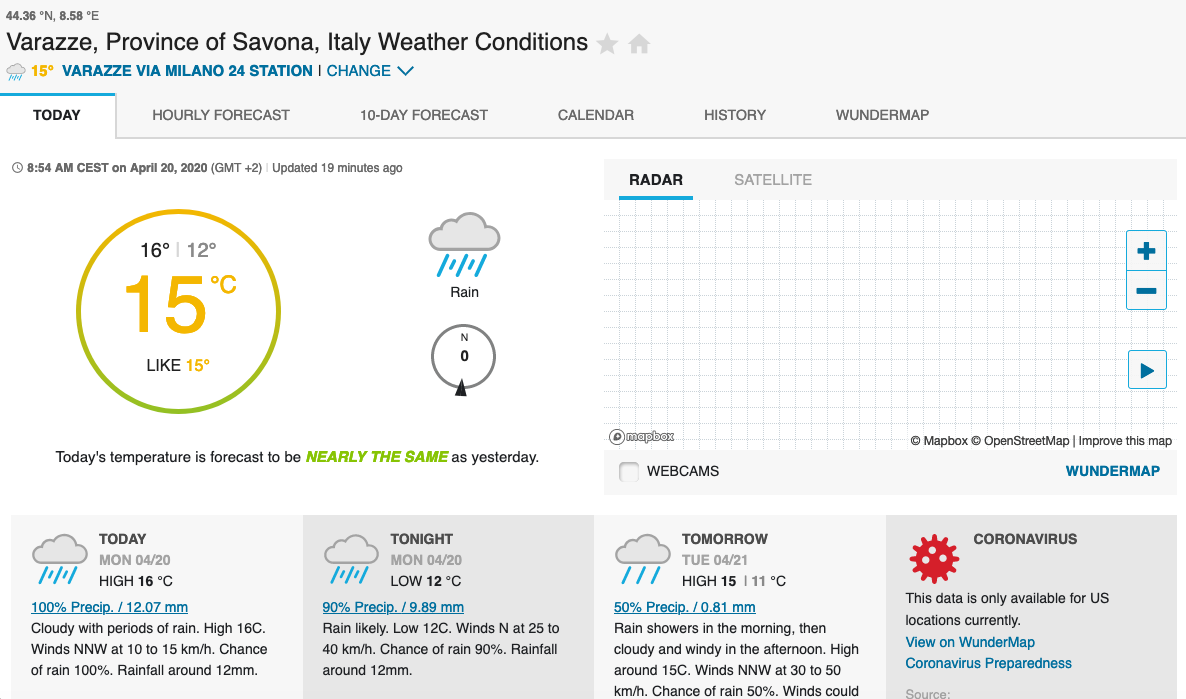 So what is the meaning of "observed=0" and "predicted=3,96" ?
As already asked in another thread (to @franz that didn't answer to this question), can someone inform from which weather service are the forecast and observed data taken from.
Or how to increase the reliability?
thanks