Login to the Rachio controller from my Windows 10 machine now fails after upgrading to the last version of Rachio. I have Rachio Gen II 8 station.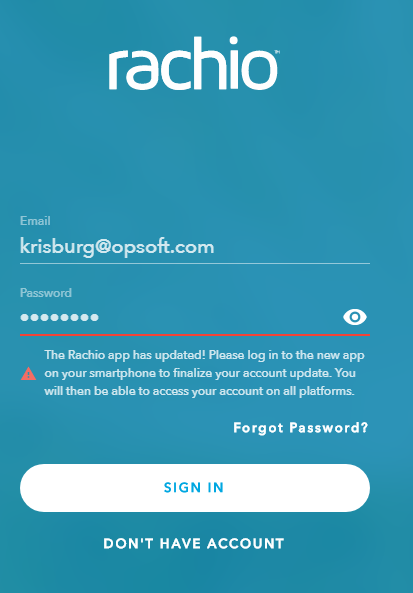 I have updated to Rachio 3.1 on my Galaxy 5 (android v6.0) phone. I have logged out and back in several times on this phone.
Yet my acess to the Rachio controlled from my Windows 10 machine continues to fail with the above message.
Any suggestions?