We told you this was the season of innovation, and our next app update is already here!
Here are some of the new features included:
Usage graphs have been improved to give more insight into your water use.
Flow users "gallons" readings restored.
New updated web Remote and Quick Run.
UI improvements in zone selection on during schedule creation.
Improved moisture graph experience for international users.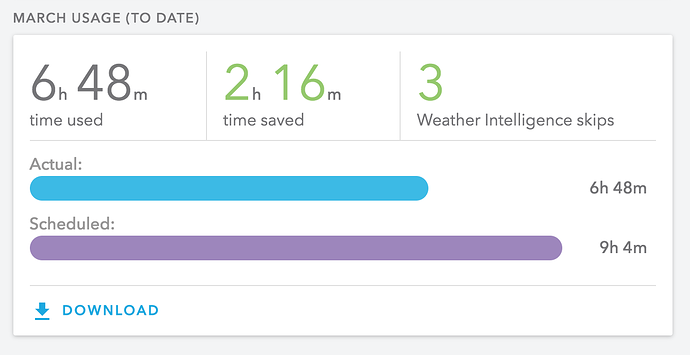 Hope you guys enjoy the update, and we can't wait to show you more of what this season has in store!