Whenever I open the Rachio app on my iPhone, I get an "Access Denied" message with just an OK button. I often get the message multiple times in one session. I've restarted both the Rachio and iPhone and killed/restarted the app but still get the message.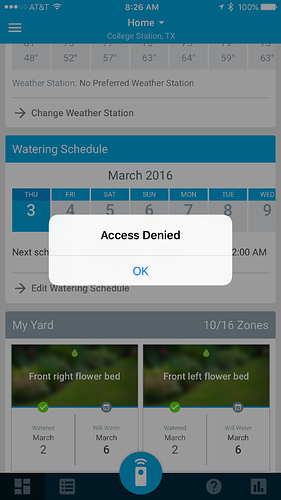 For at least the last week that I've noticed, 3 out of my 10 zones show "Not Scheduled" even though the other zones have watered (multiple times) since then. When I check the logs, those zones have actually been watered in the past week. When I checked the app yesterday, those 3 zones showed up as not scheduled but the log shows 2 out of the 3 watered this morning. Perhaps I'm misremembering which zones had that status yesterday and their status changed today.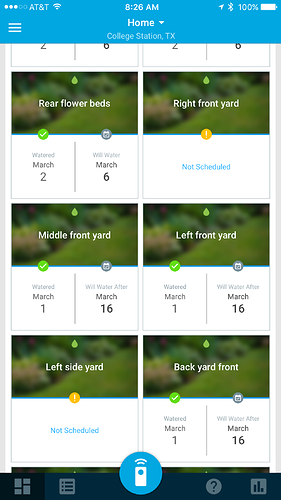 Finally, the Rachio seems to water way too long and frequently especially for this time of the year.