Hello all,
New member here from NJ and looking for a little assistance on the wiring on my Rachio 3.
We've had our house for about 5 years and finally got the old Sprinkler system up and working. The piece currently installed is an Irritol Rain Dial. the wiring inside looks like this: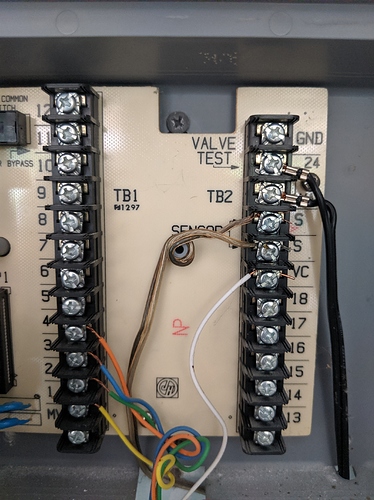 So I think I figured it out but was hoping someone would be able to confirm or tell me if I'm wrong.
I don't need the 2 24 V on the right because those are attached to the wall plug.
The two S are S1 and S2, I'm thinking the top one would be considered 1 and the bottom 2, but not sure if that matters or not?
The issue I'm having is the white VC wire…I think that would go into the C on the Rachio 3, but not sure if that's correct. But if it is, does it matter which C it would go into?
Any help is greatly appreciated. Thanks in advance!