It's time for another release!
If you love the Rachio 3, but don't need your garage to be fully lit, we've got a release just for you. LIGHT BAR DIMMING IS HERE! The Rachio mobile app now supports light bar dimming for the Rachio 3 Smart Sprinkler Controller. You have the option to turn the light bar to "Off" (while idle), "Low" or "Normal".
To change this setting, visit More > Controller Settings and you'll see the following controls. Learn more.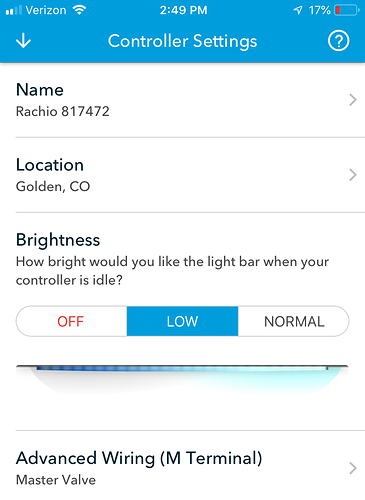 Wireless Flow Meter
The Wireless Flow Meter also got a new calibration experience focused on real-time flow rates and the ability to select the current flow rate value instead of waiting til the end of a measurement.