I set up my Rachio to water on Sunday and Thursday. When I look at the duration, I see the following: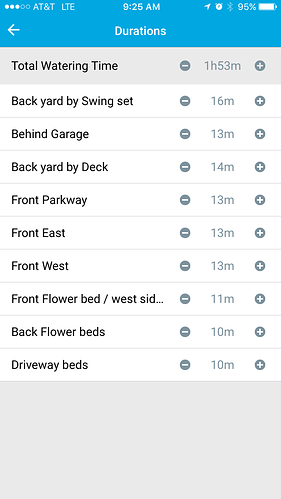 But then I decided to break them up, running my Sunday schedule to start at 6 am, and keep the Thursday schedule to start at the original time, 4 am. When I did that, the Sunday duration times shot up to like 25 minutes per zone. Why is that? Is it because when it starts later (instead of 4 am, it is now 6 am) it needs to water longer?
During the week (Thursday) I want it to complete before shower time (around 6 am), but on Sunday, I don't get up early so I can start watering later in the morning (plus there is less chance of waking me up earlier).
Any ideas what happened? I decided to put it back to one schedule starting at 4 am both Sunday and Thursday.