We've had some scattered storms through August and another one tonight that have continued to push my flex daily schedule out.
The storm tonight moves my scheduling out to the beginning of September, which means in August (second hottest month in Colorado) I watered 1.25 times per week, not too bad.
So cool how you can watch my PWS record precipitation, then a few minutes later see the flex schedule graph accurately record the .30 inches of rain, and then magically move!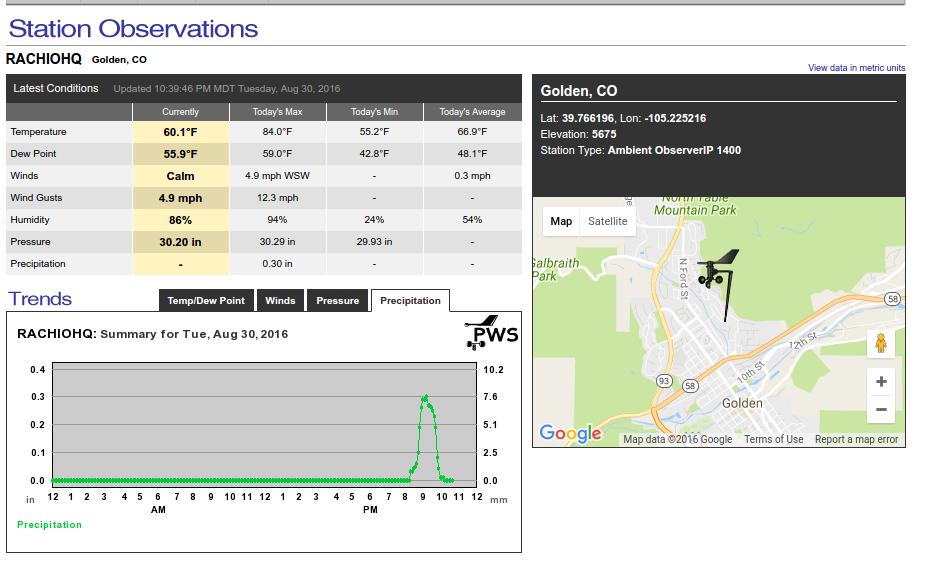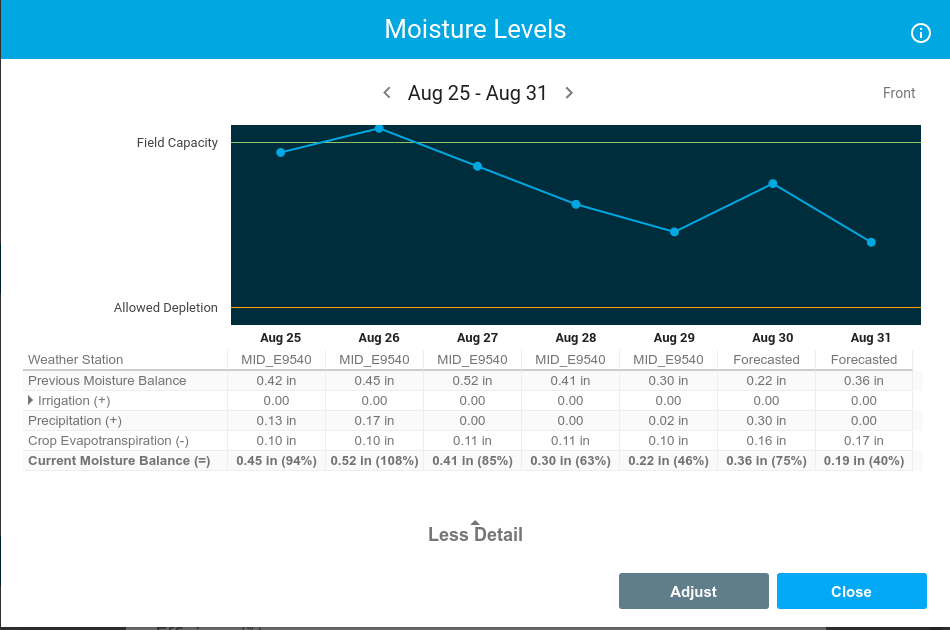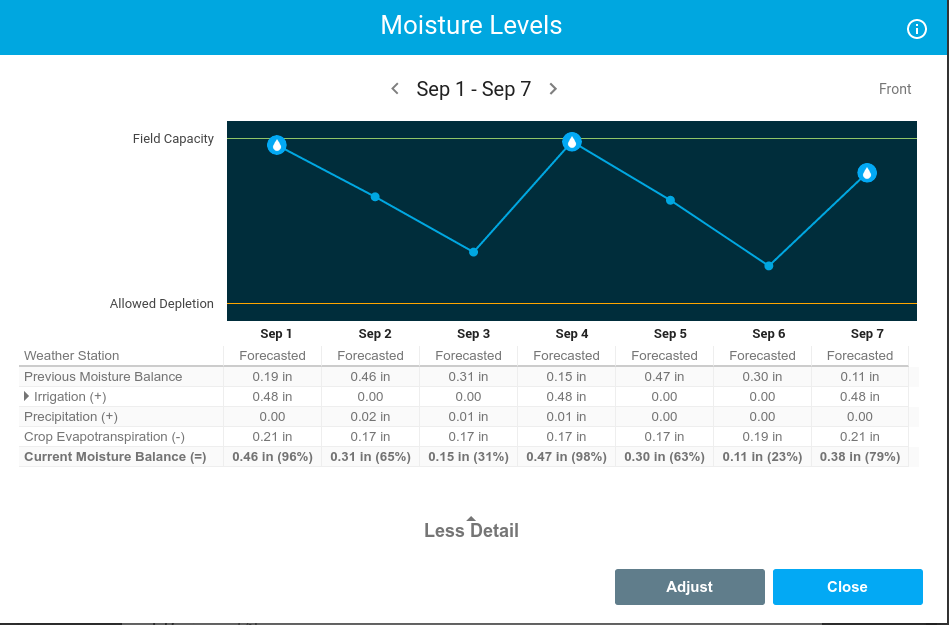 To follow the entire flex watering saga.