(I have searched the community here and rachio.com help topics.)
One zone is not working. Blue light is flashing as expected when I try to run it. I tried moving the wire to another zone and running that zone in the app instead. Same - no water, blue light flashes.
I am "pretty sure" it was working a few days ago, but didn't check it right before installing Rachio.
I am thinking of connecting just that one zone back to the old controller and manually running it, but:
Can I just touch the old controller PS wires to the common and zone to try this (removing relevant wires from Rachio)
<Old Setup Shown to Show Wires>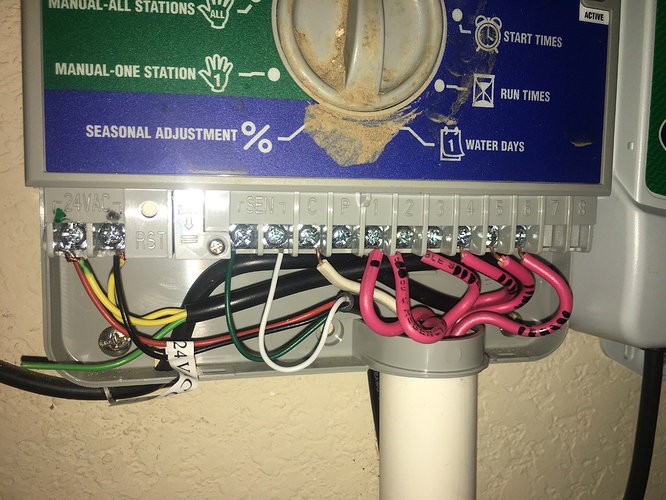 ?
So in the pic, it would be yellow->pink 1 and yellow->heavy gauge white.