I noticed today one of six hunter I-20 rotor heads in my #2 zone doesn't seem to have enough presure to keep itself raised as well as spray/rotate. It was fine last year and I think the irrigation company missed it when opening the system this spring.
If I use the Hunter key to turn off the spray it has enough pressure to raise the shaft. If I turn on the spray it stays in the ground and water coming out of the nozzle gurgles up around the shaft.
All other zones have six I-20 heads and have no issues.
Any quick thoughts on what to check for?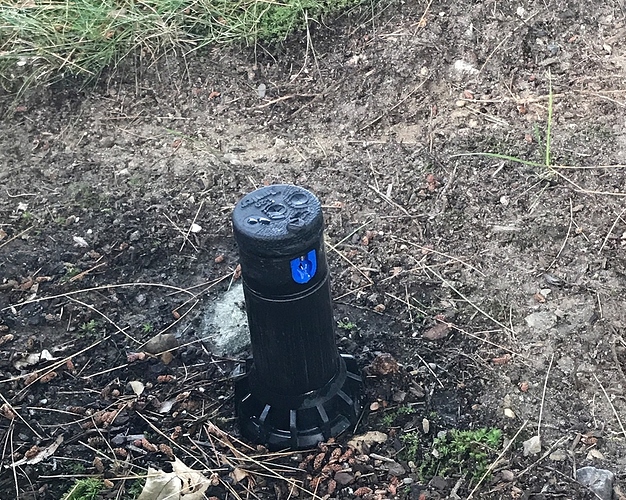 This one sits inside a flower/shrub bed and shoots out into the grass if you're wondering why there's no darn grass right around it.