There is no back button in the Account window. How do you get back to Home?
There should be a back button in the upper left hand corner. On my iPad, it points down instead of left but functions correctly.
You can also use the native back function of your OS or browser.
If you still have trouble, post a screenshot.
Attached is a screenshot (hope it works OK). The only option at the bottom that work are Devices. Settings is inactive. I have an iPhone 6 Plus running IOS v 12.5.4 (the most current for my iPhone.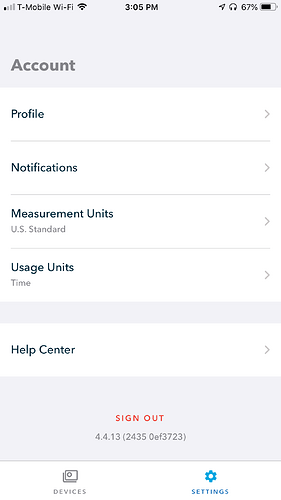 I'm afraid to say, but with software and hardware that old, sometimes things can get very unpredictable.