Had this gen 2 controller for nearly a year and worked great until a few weeks ago I noticed the system was indicating it was running but it wasn't. Went to test the system using the app as I believe a sprinkler head needs replacement, nothing. All lights on controller are on, it acts like it's activating a zone when manually pressed. Nothing happens and nothing to my knowledge has changed. Test runs do nothing.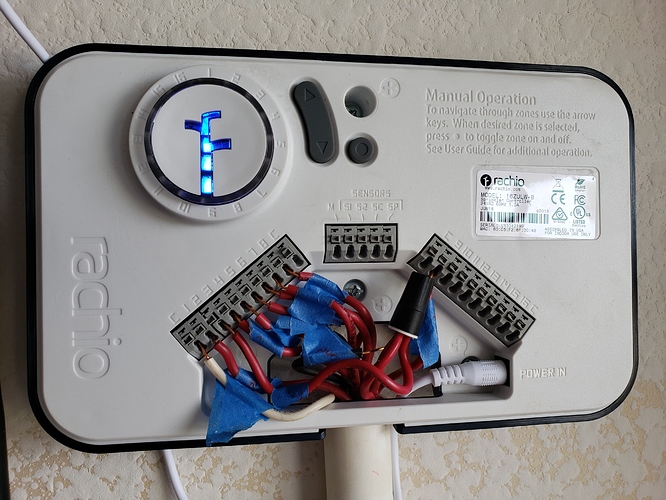 I have removed the controller in app, reinstalled it with no luck. What gives? I am starting to think the controller has gone bad, does that even happen or can it happen? Running on firmware 5-119.
There is a wire I tagged as "pump" from my old sprinkler controller but have never used it and the system has worked fine since install.
Pretty frustrated especially since the landscaper came by and spread fertilizer that needs to be watered in and I got no way to do but by hand before it burns up my yard.