Hello all, I have just replaced an old Rainbird ESP controller with a Rachio 3 with 12 zones. I believe I have correctly inserted all the wires correctly but no matter what I try I do not get any water flowing.
Old setup: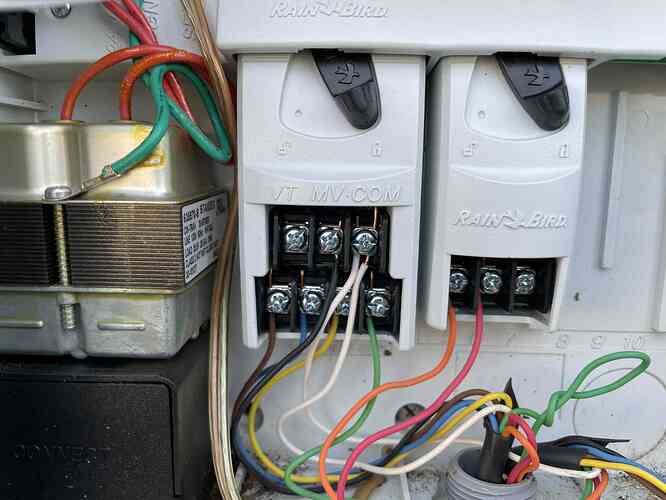 Zone 4,5, 6, and a C, are from the 2nd bundle of wires. Zone 1,2,3, C, and MV come from the 1st bundle of wires.
wiring for Rachio 3.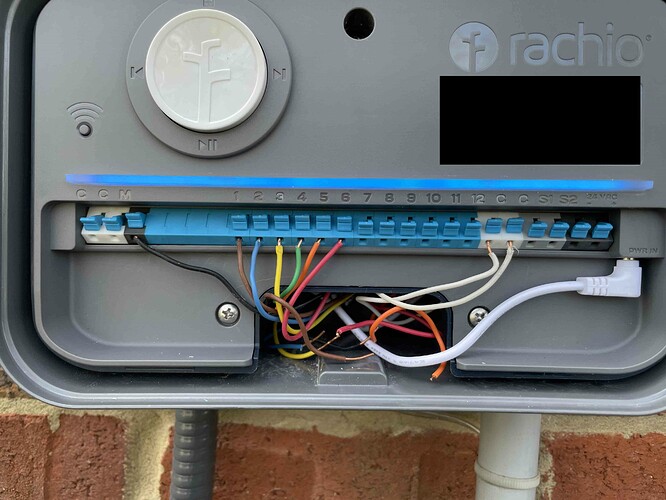 I have verified that the green, orange, and red are from the 2nd bundle and black, brown, blue, and yellow are from the 1st bundle.
No matter what I try nothing seems to work. The controller has power and I have it connected to my phone, so I know the entire device is getting power.
A few questions Based on other answers I have seen in here.
On the old setup both C wires were connected to the same C terminal. I read another post that someone had to add both C wires to the C terminal to get theirs to work. (I did try inserting both C wires in to the same terminal and it did not resolve the problem). I have also tried removing/adding the M wire and enabling/disabling the Master Value setting within the app. Nothing worked.
Question: Do the common wires have to be plugged into a certain C Terminal or will ANY C terminal work? The only thing I have not tried is plugging both c wires in to the 1st C terminal (as the wires are too short and I'd have to extend them).
The other problem is I did not test the old system before replacing it. (I know, I skipped basic step number 1 which should never be done). The sprinkler system DID work in the fall before we shut down all the programs.