So I just setup my IRO and integrated my Netatmo. I just have a couple questions on how it works with my Netatmo. I've serched the forums and haven't found what I was looking for.
Right now if I use my Netatmo, there is nothing scheduled using flex scheduling, however if I switch to another PWS about 3km away my flex schedule shows watering to commence on the 19th and 20th. I'm just curious as to how my netatmo is reporting and why is it not planning to schedule any watering events?

I noticed on the web UI when I select my Netatmo the forecast icon is alway Sunny, even though the other stations report cloudy or overcast. Is this because the api between netatmo and MeteoWare isn't providing this to PWSweather.com?
Using my Netamo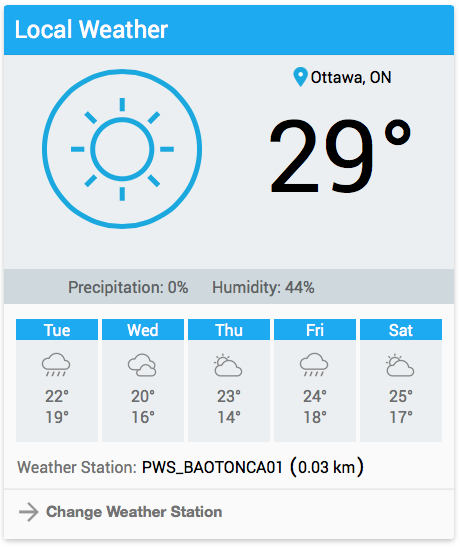 Using next close by PWS