Hello, I've got a Gen 1 Rachio I've been happily using for 3 years now and love it.
After having some landscaping done last summer, the landscaper deactivated (on the sprinkler control unit itself, not the Rachio), 1 zone. I now need to reactivate that zone. I can make this zone run by turning the black knob on the value itself, but cannot get it to work via the Rachio. I've tried every de-activated zone in my app, but none will turn it back on. 3 other zones work just fine from within the Rachio app, so I don't know why this one does not. I've uploaded a photo of my sprinkler valve setup (sorry for the bad handwriting in the photo

) so you can see what I'm working with. Please let me know if I can provide any other info to help get this fixed.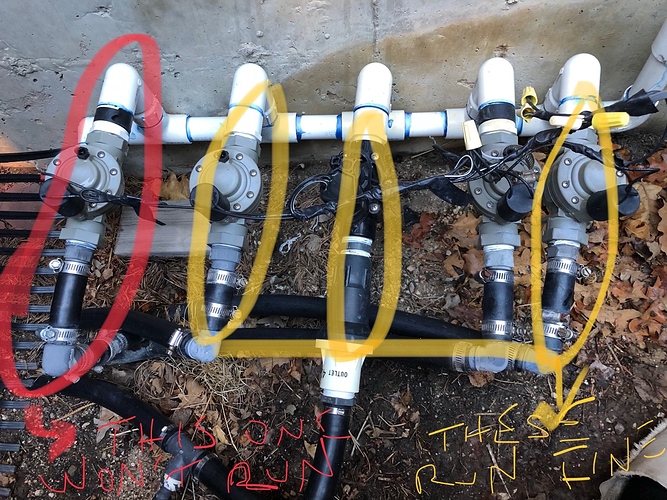 Thanks!