I just moved into a house with a Rachio and am trying to familiarize myself through the app but can't get the app to connect to the unit via Wi-Fi.
I have a model 16ZULW-B with nine zones hooked up. I've attached a picture of the Rachio and a screenshot of the message I get when I get stuck in the app setup.
I've ensured I'm on the 2.4 GHz band of my Wi-Fi, so I know it's no that.
Thanks for the help! Excited to get familiar with this tech!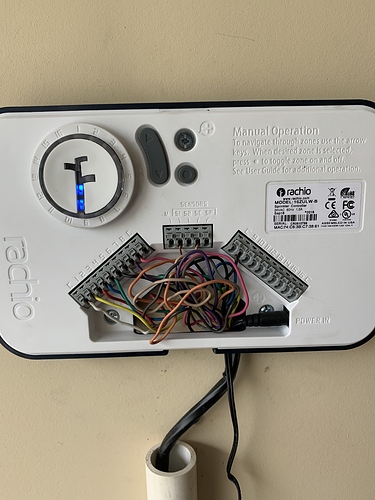 Here's where the app is trying to connect over Wi-Fi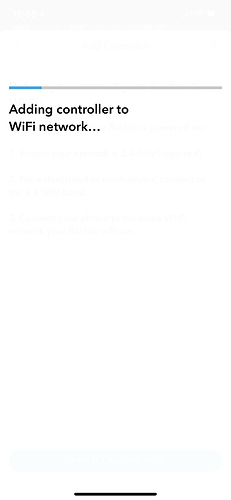 And here's where I get stuck.